Products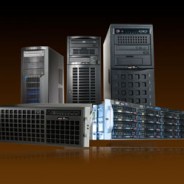 Digital is mainstream today, and most DVRs give you access through a web browser. However, few Digital Video Recorders offer the fault tolerant features Biyn DVR Systems offer, in addition to advanced, user-friendly user interfaces and vast storage systems, at prices medium-sized enterprises can afford.
Digital Video Surveillance has been around for a long time now, and the technology has matured. However, have you ever seen an Industrial DVR you didn't hate to use? The user interfaces are difficult to use and often even downright user-hostile. The systems are closed and clunky. It's often hard to find video for a specific time and date, and even harder to save that and provide that video for law enforcement, intelligence, or other purposes. When you use our Industrial DVR you will be pleasantly surprised to learn just how easy they are to use day to day, and that by leveraging the Windows Server environment, integration with other systems is not only possible, but much easier than with other DVR systems.

Biyn DVR Features
Intelligent Playback
Intuitive, user-friendly interface
Roles-based access
Privacy Mask Protection
Advanced Motion Detection-based search
Scene Change Detection search
View recordings of up to cameras simultaneously
Instant Playback for rapid response by security personnel
Time merge from multiple video clips for seamless video of specified time range
Multiple camera merge into single video
Advanced event & data log query tool
"Bookmark" feature for easy review of video
"Recoverable" privacy mask removable by system admin-assignable users
Video export to self-contained .exe for easy playback on any Windows PC
Video export to DVD
Intelligent Recording
Motion-activated recording
Pre-recording using HDD
Object tracking
P/T/Z "patrol" paths
Advanced schedule-based recording
Around-the-clock recording
POS overlay available
Advanced data logging (POS, ATM, or other serial data stream)
Privacy mask configurable
"Recoverable" privacy mask configurable by system admin
Add-On Applications and Features
Face Count
License Plate Recognition (optional add-on)
Alarm and entry access zone interface
WebCam - Remote Surveillance
POS Live View via MSIE Browser
Remote control of PTZ cameras
Roles-based access
SSL Encrypt Connection Support
UPnP™ Support
Remote playback of recorded video
Advanced I/O Control
Visual Automation
Virtual I/O Control
One-Click I/O Status Control
Multiple I/O Types Selection
Latch Trigger Feature
Alarm zone integration
PTZ camera control
Monitoring
High Screen Resolutions (1920 x 1200, 1680 x 1050 and 1600 x 1200)
Touch Screen Support
Full screen view
Multiple display operation for live monitoring and ViewLog playback on more than one monitor
Screen pop-ups on motion or alarm activation
Object counting
Object tracking and zooming by PTZ domes
Unattended and missing object detection
Alarm on objects passing between predefined regions
Digital watermark
Video lost detection
On screen video loss message
Video de-interlace filter
E-map
Image size indicator
Synchronized video and audio
Backlight compensation
Two-way audio (with additional optional hardware)
Video auto gain controller
Video scaling filter
AVI repair utility
System log
Support 1,000 accounts for logins and passwords
Multi level passwords protection
Use Microsoft Remote Desktop to control another DVR system
Twin DVR
Embedded I/O devices control
Embedded PTZ control panel
Support dynamic IP address
Email notification of events, including snapshot of camera view
Face detection
Video stabilization
Smart Search & Ease Playback
Timeline Search
Face Detection for Object Index
Object search
Index search
Object Index
Thumbnail browse for ease of search for specific frames within video footage
Export a video footage within a specified time range
Synchronized audio and video for both live and playback modes
Continues playback of set frames A to B
EXE format export, playable with any third-party players
AVI format export in multiple screens mode
DVD format export for Hybrid Card format files
Option for recycling the input-triggered events (Never recycle function)
Backup, save AVI and BMP functions accessible in LAN ViewLog
Automatic refresh of the video event list in LAN ViewLog
Recording
Choice of recording at 30, 120, 240 and 480 fps
Recording trigger by round-the-clock, motion detection, object detection, data event, alarm and schedule
Adjustable recording quality and frame rate for each camera
Pre-event and post-event recording
Supports Windows 7 / Server 2008 burning software
Audio
Up to 16 channels of live audio streaming and recording
Two-way audio possible with additional optional hardware
Notification
E-mail notification with attached video images on motion and alarm activation
E-mail or telephone notification on video lost or I/O error
Directs PTZ dome to a preset location on motion and alarm activation
SMS alerts available in Main System, Center V2 and Vital Sign Monitor
Alarms on objects that pass between predefined regions
Remote Monitoring Software
Remote View
IP Multicast
WebCam
Client for Windows Mobile PDA
I-Mode
IT Technology
RSA Network Security
Authentication Server: central control of password settings in local Biyn DVRs
Central Monitoring Station (CMS)
Center V2
Vital Sign Monitor
Dispatch Server
Control Center
Integration Solution
Point-Of-Sale
Licence Plate Recognition
Alarm zone integration
Entry access system integration
License plate recognition
Multiple DVR management (up to 500 systems) from single PC
Video Technologies
Product Lines
Biyn offers the best and highest capacity DVR for the industrial and enterprise markets while also offering the same DVR capability and reliability to small business and residences.
Our product lines are divided into three main category  with a fourth customized category.
Point-of-Sale overlay and data capture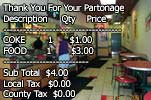 All of our DVR lines offer POS integration / data capture capability! Choose our Industrial DVR for your department store, shopping mall, casino, specialty shop, or other venue where large capacities, smooth frame rates, and data capture are required.

Biyn Friendly Interface
Biyn DVR Systems – Friendly Interface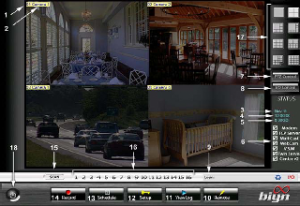 Digital is mainstream today, and most DVRs give you access through a web browser. However, few DVRs offer the advanced features listed above in addition to advanced, user-friendly interfaces and vast storage systems, at prices small businesses and homeowners can afford. In the screenshot at the left you can see just how friendly our graphic user interface is. No embedded DVR appliance can match the combination of feature set, capacity, flexibility, and ease of use our Industrial DVR systems deliver.
Features shown above:
1 Camera Number
The camera ID corresponding to the port number in the capture card.
2 Camera Name
The name given to the camera.
3 Date
Display the current date
4 Time
Displays the current time. (24hr unit)
5 Storage Space
Indicates the amount of remaining disk space.
6 Connection
Displays which remote application is allowed to connect to server.
7 PTZ Control
Controls the movement of your PTZ camera.
8 I/O Control
Controls alarm/sensor inputs and outputs.
9 Location Name
Shows the server's name, usually named by the graphical location of the server.
10 Remote
Allows the connection from remote applications to the Main server. Click to enable the connection for remote applications.
11 Video/Audio Log
For playback of video files.
12 Setup
Quickly accesses system setup. Buttons No. 12 to 14 are discussed in details through this chapter.
13 Schedule
Sets up video schedule.
14 Monitor
Activates surveillance monitoring.
15 Scan
16 Camera Select
Selects the desired camera number to bring up its view in full screen.
17 Screen Division
Selects the screen divisions.
18 Exit Button
This button brings up several options, including Login/Exchange User, Logout User, Minimize, and Exit.
Index/ E-Map
For E-Map, see Chapter 7.
All of our Industrial DVRs provide 16 channels NTSC (or PAL) video input, 16 channels of audio input, composite output, immediate access to any captured video (no having to fast forward or rewind through hours of footage), and advanced object and event search capabilities. Recording can be full time, based on schedule, motion sensing, events, alarm zone triggering (optional accessories required), or a combination of the above.